I SPENT THE LAST 19 YEARS BUILDING
-The Career, Life, and Later Business of my Dreams So That I Can Help You Take the Right Path.
FAITH, GRIT, PERSEVERANCE & DISCIPLINE
I get how difficult it can be when you want better but don't know who to trust online. Like you, I had no silver spoon or hand outs, but I knew what I wanted and wasn't going to stop until I got there!  
Let me help you create the life you've always envisioned for yourself!
We serve all of our clients with these values in mind
Dedicated To Getting You Results 
Helping You Get To The Next Level
LIFE CHANGING RESULTS AFTER COACHING
MY CAREER ALIGNMENT STORY
I'm Hazel Brown, a Purpose-Driven Healthcare Leader who uses her human resources & hiring manager experience to serve as a Career Alignment Coach to passionate, result-oriented professionals.
In 2003, I began my journey in healthcare- first working as a home health aide, later as an ultrasound tech, then deciding bedside was NOT for me!
After 7 years, I made the switch, I started working in healthcare administration support roles and quickly started looking at what roles paid the MOST money. After much research, I thought I'd found the perfect career for me, an Anesthesiologist Assistant.
What?! I could help put people to sleep and make six figures, OH MY! I completed my pre-requisites and then decided to have baby number two during the time it would take for the next program to begin!
Boy, was God looking down laughing at me! I ended up pregnant with twins, yes TWINS! However, it was that experience, being vulnerable and sick that led me to pursue a double master's degree in Healthcare Administration and Public Health.
From my personal healthcare experience, I quickly realized there were gaps in the healthcare system. In simple terms, it was missing the CARE in healthCARE!
On a quest to make an impact, I took on roles in HR, Healthcare Operations, Healthcare Management, Patient Experience Management and now Healthcare IT supporting hospital systems throughout the US.
I remain in the healthcare setting because I still have a lot of work to do in order to bring the CARE back to healthCARE.
With our premium quality services, you not only get a healthcare professional who has the inside scoop; but you get a leader who is passionate about making a difference in your life and the lives of others!
I am here to help you navigate your career alignment journey as an Expert Resume Writer and Career Coach.
We help our clients reclaim power over their careers and pivot with purpose- on their own terms (so they can love life inside and outside the office).
& of course, provide service excellence!
FIND OUT HOW TO CREATE YOUR CAREER ALIGNMENT STORY
The career hunt can be difficult when you don't have the right strategy. It's even harder when you can't figure out why you're not getting the results you're looking for. 
I get it, I get it! Before I worked as a hiring manager (& in HR), I thought I could wave my degrees in the sky and talk about how passionate I was- and I would be smooth sailing! 
Boy was I wrong! Let me help you understand why you're getting stuck, and why you should work with me to level up your career!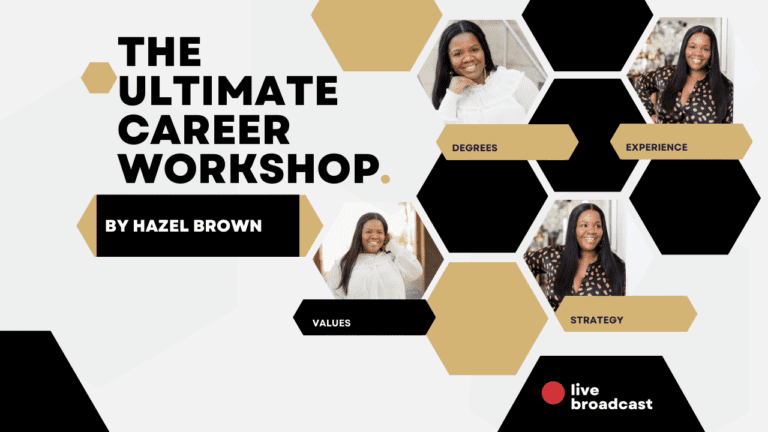 Ready to Level Up Your Career?!